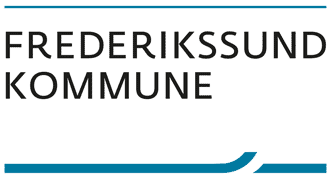 Welcome to the Municipality of Frederikssund
Frederikssund is a municipality of almost 45.000 inhabitants including the cities of Slangerup, Skibby, Jægerspris and Frederikssund.
Frederikssund at a size of 25.977 hectars is situated in nature surroundings by Roskilde fiord and Isefiord, and has the position of a regional center of commerce. The city has frequent train connections to Copenhagen and bus connections to Holbæk, Roskilde, Frederiksværk and Hillerød.
Frederikssund has a range of cultural institutions and facilities: J. F. Willumsens Museum, Færgegården Museum, Local culturehouses, Library, Music-school, Marinas, Stadions and a lot of clubs, associations and communities.
On this web-site you will find information about the public service and the local political life.
Yours sincerely

John Schmidt Andersen
Mayor
Democracy and local government
In Denmark parliamentary elections are held once every four years. The council organises all electoral procedures. The voting age is 18.
Every fourth year local elections are held in Frederikssund Municipality. Frederikssund's council has 23 members and meets once a month. The meetings are open to the public. The mayor and the vice-mayor are elected by the council, which also appoints members for the political committees. There are 7 committees and 4 departments in the municipal administration.
Local committees:
Education
Finance
Growth
Health
Leisure
Technics
Welfare
Departments:
Service and Cross Sections
Welfare, Employment and Health
Technics, Environment and Business
Upbringing, Education and Culture
Contact
Contact information is available to the right on this page.